EVERYTHING ABOUT FEEDING AND MAINTAINING YOUR SOURDOUGH STARTER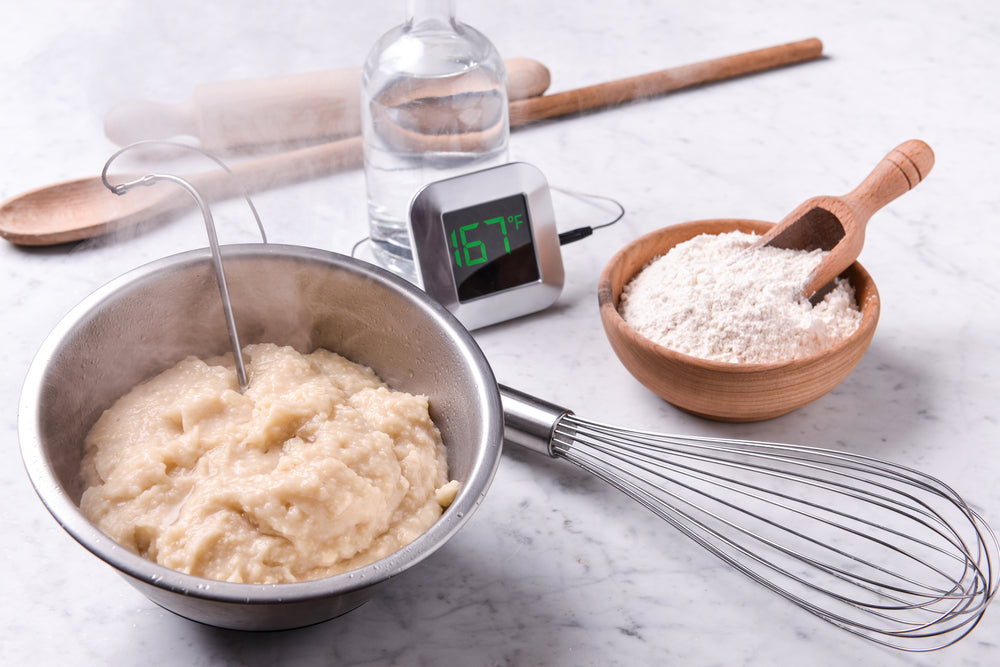 There are many different methods for maintaining and feeding a sourdough starter. To develop the perfect starter, it needs to be at the right temperature and fed on a regular schedule. Here are some basic sourdough feeding instructions:
WHICH FLOUR CAN YOU USE TO FEED A SOURDOUGH STARTER?
You can use any grain flour, but bread flour is considered the best. You can mix different kinds of flour, for example, half all-purpose flour and half rye flour.
HOW MUCH SHOULD YOU FEED A STARTER?
Every 8-12 hours, pour off any liquid on your starter, and discard a portion of the starter, leaving about half a cup. Then feed the sourdough starter with equal amounts of flour and water, depending on the quantity of starter you're making. For example, half a cup (113g) each of starter, water, and flour.
To maintain your established starter, keep it in the fridge and take it out once or twice a week to feed. Leave it for about 2 hours before returning it to the fridge. If you plan to use your starter, take it out of the fridge the night before, feed it and leave it on the counter overnight. If you plan to use your starter regularly, you can maintain your starter on the kitchen counter, and feed it daily.
HOW TO STORE THE SOURDOUGH STARTER
Keep your starter in a glass or plastic container with a lid, but the lid shouldn't be screwed on tightly. Store an established starter on the counter feeding daily or in the refrigerator and only take it out of the refrigerator once or twice a week to feed.
CONCLUSION: HOW TO KNOW YOUR SOURDOUGH STARTER IS HEALTHY?
A healthy starter has a floury paste with light bubbles and a funky, fruity aroma. If it stops being very active and has no bubbles, discard most of it, and nurse it back to health with regular feeds. If it has a very bad smell, orange or yellow streaks or mouldy spots on top, then it should be thrown away.